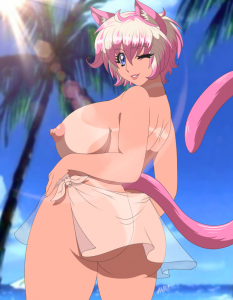 We had to release a patch today. I mean, come on. It's lower hanging fruit than Berry's balls.
(ed: Hahaha, owned by the build server needing me to touch it, suck it nerds)
0.2.2 Patch Notes:
New Location in Harvest Valley: Pupperidge Farms. Staffed by a pair of futa wolf-girls and their buxom dairy cow-girls! (Written by SomeKindofWizard)
Taking Ovilixer while a member of an egg-laying race (just harpies, right now) can grant you a new sexual perk: Oviparous. With this perk, you can begin spontaneously generating colored eggs every couple weeks, just as if you'd consumed an elixir. The perk is suppressed while not a member of those races.
There's a new dream associated with having the perk.
Two new misc. scenes: Cait getting gangbanged by the mercs on a combat loss, and a Dark Knight-personality PC giving the male lupine scout a footjob.
Also a bunch of other new dreams (thanks Balak for coding all that)!
The Foothills has been zoned, so you'll find different encounter tables in different parts of the region. Should make it easier to find what you want (at least a little bit) in a crowded area.
Leorah now sells new Level 4 archery powers.
Unlocking Codex entries is now retroactive for older saves.
Benny's bust is in.
You can re-enter the Orc Camp after Arona's quest, but there's currently no content hooked up there yet. Soon: a new orc blacksmith and repeatable sex scenes with Arona's sister.
Cait showing off her ballistics by DesignAHV. Sun's Out, Guns Out.
If you want to get access to this content now, you can become a patron here! Otherwise the public patch with all this month's content is about a week away.