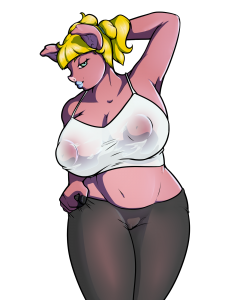 Well, well, well – What have we here? News! That's what.
You folks ever heard of Furry Weekend Atlanta? Yes? No? Well buckle up sweet cheeks, cause I'ma tell you all about it! As you can guess, it's a convention that's being held in Atlanta during April 6-9th this year. The theme? Game on.
"Shou? What's that mean for us? What're you telling us this useless information for?" EASY PEASY!
FenCo is going to be there as a Dealer, and doing a Panel! Or at least, Fenoxo and I (the every lovely Shouyousei) will be there this year.
We'll have merchandise for you guys to purchase; Buttons, Bookmarks, Flash drives loaded with art and stories, stickers and game codes! (And maybe if you guys are super interested, badges). So if you live in Atlanta, or are going to be in the area, come stop by! When I have our Dealer Den map position, I'll be sure to post that up for you guys. You can download the FWA app and see our profile, and info there.
Our panel will be an After Dark Meet and Greet panel. I look forward to getting to see people, and to actually talk to some fans!
Picture : Pippa Pig done by yours truly!
UPDATE : Since people are curious about the merchandise… Yes, there might be a chance to purchase left over merchandise after the convention. We'll see what we have left, and it'll be put up on offer to buy. So do keep an eye out!